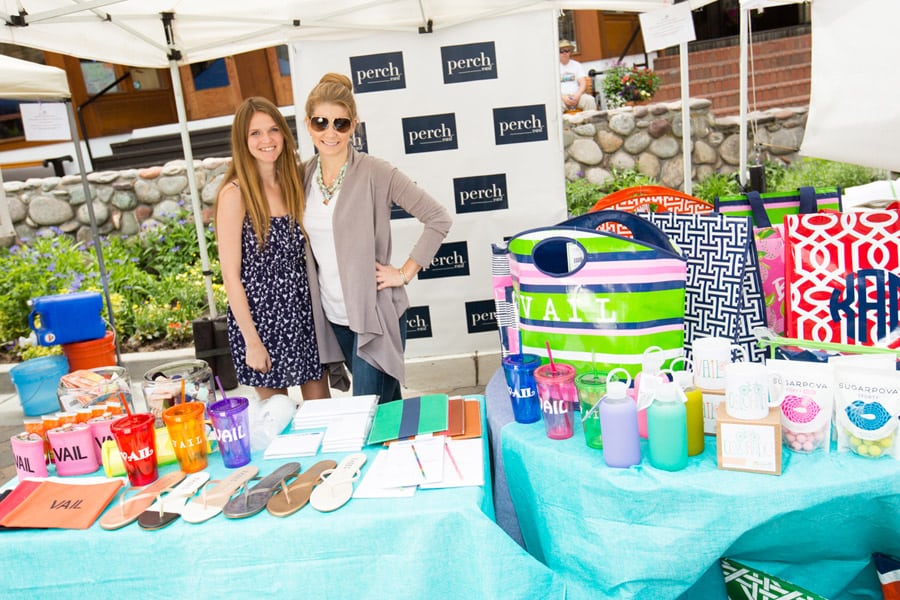 Perch is a fresh new addition to picturesque and pedestrian-friendly Vail Village. Our goal is to be the premier provider of women's contemporary fashion in Vail. The Perch collection is chosen by owner Laurie O'Connell, whose approach to curation blends a savvy NYC background with an easy-going and accessible attitude that is distinctly Colorado – and distinctly Perch! We only buy from today's most exciting contemporary designers, and never compromise on quality.
At Perch we understand that the modern woman needs wardrobe staples and statement pieces that are well made, original, and affordable. We are dedicated to finding the best styles available from Joie, Milly, Theory, Vince, Diane von Furstenberg, 360SWEATER, Rag & Bone, Tory Burch, and many more. At Perch you can always find current trends, a fresh take on the classics, or just a new piece of jewelry to update your favorite outfit.
Mixing styles from the biggest names in modern design with pieces from the new and upcoming designers who are literally creating the future of contemporary fashion ensures that everything you find at Perch will be relevant and wearable for years to come. Whether you are looking for tried and true pieces from your favorite designers or hoping to discover a new and upcoming line to love, you are sure to find it at Perch. We seek to provide a personalized experience and knowledgeable service to women of all ages who are interested in finding great pieces by contemporary designers.
Vail is the largest ski resort in the United States and is internationally renowned for it's incredible outdoor sports offerings and festivals in both the summer and winter seasons. Perch can be found in the heart of Vail Village. Nestled high in the Rocky Mountains, our boutique has an urban feel in a breathtaking setting far from the hustle and bustle of city life. Shop at your own pace in a beautiful boutique with white-washed walls, spacious interior, and large windows. Our decor features custom-made beetle pine furnishings, comfortable seating, large dressing rooms, and, of course, plenty of natural light. Since opening our doors in November 2012, Perch has become a favorite amongst women in Vail. Owner Laurie O'Connell has created a boutique that has been greeted with open arms.