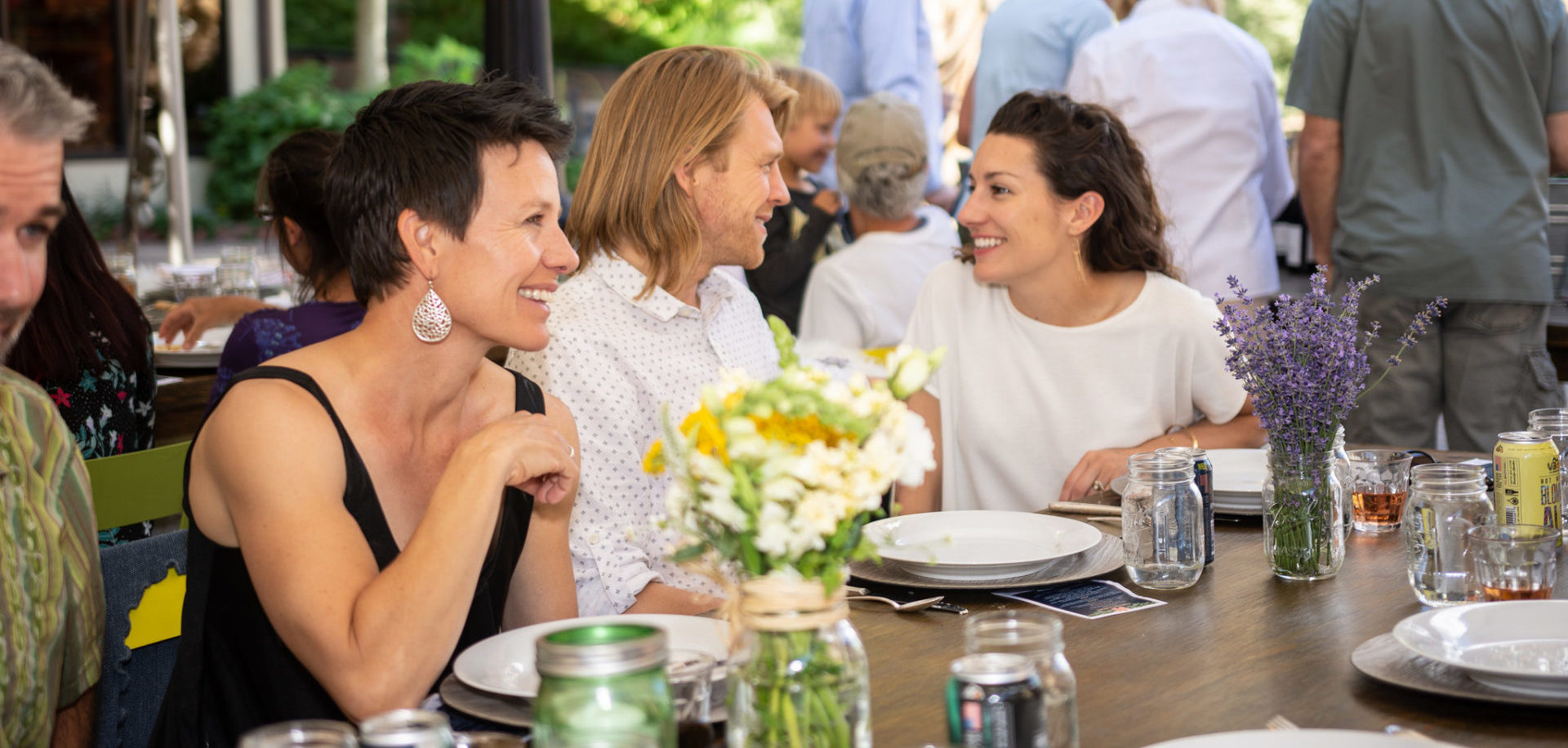 Vail Farmers' Market Farm to Table Series
The Farm to Table dinners are chef-crafted and sourced from the fields of Colorado farmers, featuring seasonal and local ingredients.
July 21st Tickets
Aug 4th Tickets

Thank you to our 2023 Sponsors
Chefs:
Vail Chef
Foodsmith
Mountain Flour
Grazing Fox
Eat Dang Sweets
Dessert Lab Co
Grand Avenue Grill
The Community Market
Eat Dank Food
Sponsors:
The Town of Vail
Vail Resorts
Liv Sothebys
Veraison Beverage Distributing
Vail Brewing Company
Tahoe Kitchen
Taste of Vail
Farms:
Eat A Peach Organics
Mountain Bluebird Farm
Trout Creek Farm
Vail Meat Company
Moon Hill Dairy
Bob's Roasted Nuts
La Montagne Des Saveurs
Loredanas
Market Vendors:
Pastamore
Penni Olive
Pk Fine Imports
TAKE A PEEK AT LAST YEAR'S MENU!!
APPETIZER
Grazing Plates, Loredanas sauces, Trout Creek radishes, Sawatch
White Cheddar,Hovey and Harrison Sourdough, Haystack Cashmere,
Bob's roasted nuts, Eat A Peach cherries, Elevation Salami,
grape tomatoes & baby carrots
by Pamela Davis, Owner of The Grazing Fox
SEASON SUMMER SALAD
Austin Family Farm Beets, Clark Family Farm Peaches,
Jumpin Good Goat Chèvre
by Executive Chef/Owner Riley Romanin of Hooked
ENTRÉE & SIDES
R farms Osso Buco Frito, Austin Family Farm Sweet Onion Soubis
R Farm Warm Spinach & Chard Salad, R Farm Marrow, Gore Range Porcini
by Executive Chef/Owner Riley Romanin of Hooked
DESSERT
Austin Family Apricot & Peach Tart with Mountain
Flour Strawberry Gelato
WINE
Grazing Platter Pairing: Yamhill Valley Vineyard 2019 Rosé of Pinot Noir
Season Salad Pairing: L'Ecole Yakima Valley Chenin Blanc 2020
Entree & Sides: La Perla del Priorat Noster Inicial 2017
Paired with Dessert: Scagliola Giacomo Sifasol Moscato d'Asti 2019
BEER
Selection from vail brewing company
THANK YOU TO OUR SPONSERS
Veraison Beverage Distributors
Austin Family Farms
Millberger Farms
Michels Bakery
Jumpin Good Goat Dairy
Fuller Orchard
Mountain Flour
Eat A Peach Organics
Trout Creek Farm
Bob's Roasted Nuts
Hovey & Harrison
La Montagne Des Saveurs
Loredanas
Liv Sothebys Real Estate
Vail Brewing Company 
Town or Vail
Tahoe Kitchen
Taste of Vail