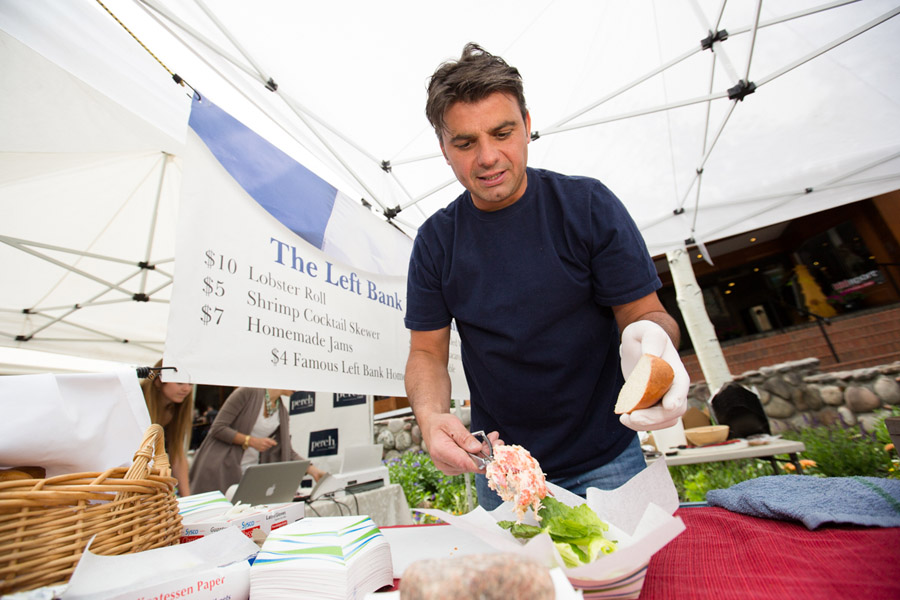 Since 1970, The Left Bank has been a place to wine and dine for discerning locals and visitors from around the world. We have cultivated relationships in France and California over the past 43 years in order to bring you selections of the rarest wines available, impeccably stored and aged for your drinking pleasure. Since 2006, Jean-Michel has continued the Left Bank traditions.
Jean-Michel's mother knew he was destined for the kitchen ever since the day she couldn't find her pots full of mud, in the barn, with her 8 year old son…"cooking"! Jean-Michel began his apprenticeship at the age of 14 in a small restaurant called Les Trois Biches in the Chartreuse region of the French Alps. In 1996, after working in the Noga Hilton in Cannes and spending three years as the Chef of Chez Le Per Gras in Grenoble, he moved to Carmel, California to be the Executive Chef of the Stonepine Estate Resort, a Relais and Chateau Purple Shield award winner.
With Jean-Michel as your Chef, it is our pleasure to consistently use only the freshest ingredients of the finest quality and prepare everything from scratch. We are delighted to serve you and hope you enjoy your evening.
Bon Appetit et