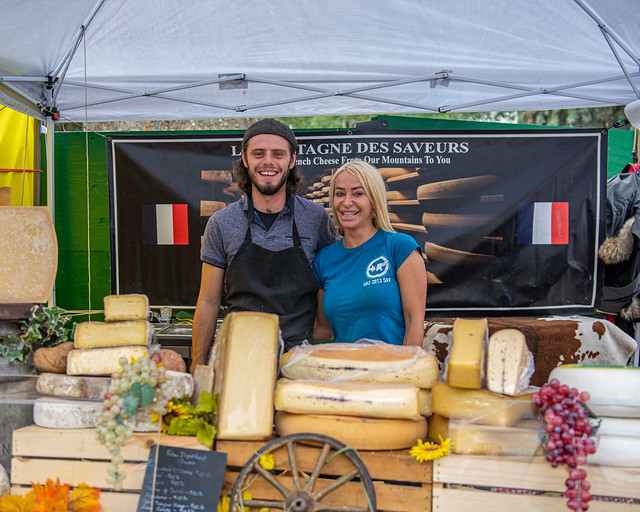 La Montagne Des Saveurs was started by Joy and Damien Campomar in the small town of Avignon, France.  Our passion and availability for local cheeses took us from admirers to cheese artisans.  Our cheese is produced and aged in caves with fresh farmers milk from different regions of France.  We are now selling our cheese at Farmers Markets in five different countries from Palm Beach Gardens to Brussels.  In summer we are in your local south of France Markets.  In winter you can find us at big events and markets in Switzerland, Belgium, London, N.Y.C., and south Florida.
​Shop our Products at Vail Farmers' Market Virtual Store
Our finest selection of farmers cheese from our cellar in France.  
We take pride as Maitre Affineur and would like to share our passion with you.
From Young to Aged, Mild to Bold, Sweet to Salty,  all with different flavors and aromas. 
We have the selection, just let yourself be inspired.
We Deliver:  Private Homes, Restaurants, Special Events & Businesses.
 Prices Available Upon Request