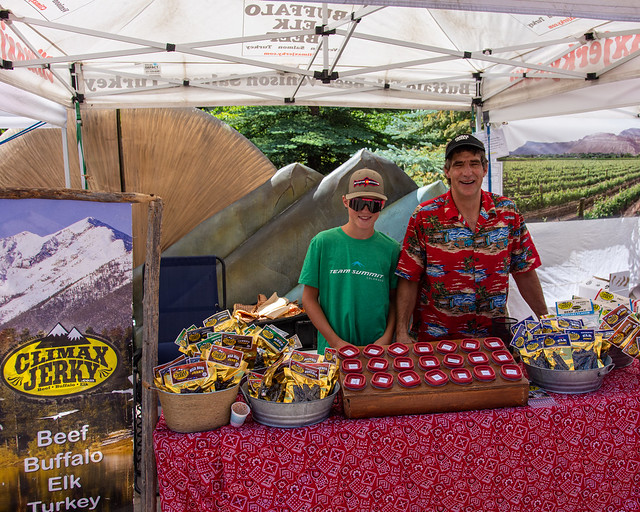 Our jerky is made from whole muscle, not chopped and formed. We offer jerky that is smoked to perfection. We offer jerky that is oven roasted, juicy and tender. Almost all of our jerky is all-natural, no msg or nitrates! Great for hiking, camping, biking, traveling etc.
Climax Jerky began on top of Freemont Pass across from the Climax Mine ten years ago. Our goal is to carry only the freshest and finest jerky available.
Ten years and many happy customers later, we are accomplishing that goal. We hope you will give us a chance to show you what fresh gourmet jerky is like!