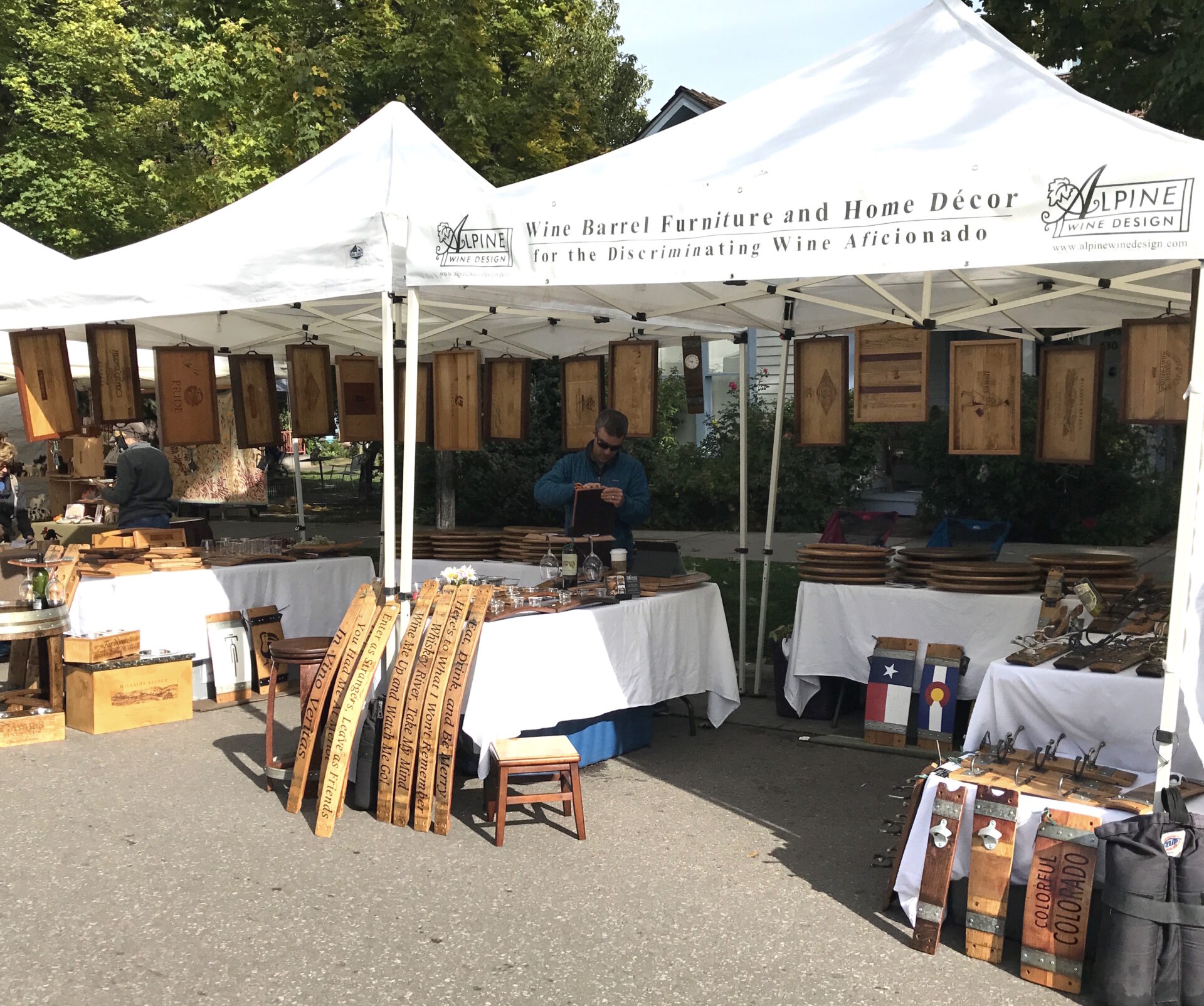 Alpine Wine Design, located in Lakewood, Colorado, creates environmentally-responsible, functional works of art for the discriminating wine aficionado.

 Wine importers routinely toss aside hundreds of packing crates every day after their cargo is unloaded. Used wine barrels may be sold to whiskey producers or occasionally relegated to slow decay as flower pots. But what others saw as assembly-line garbage, founder Brad Evans saw as material for beautiful, functional and unique furniture and accessories. Brad haunts auctions and frequents his network of wineries and distributors to track down the most beautiful and interesting wood for our products. Each crate, barrel or timber used in our designs has been individually selected for its vintage and detail.
Shop our Products at Vail Farmers' Market Virtual Store
We've created pieces that evoke the style of living in two places we love best: the crisp air and craggy, pine-covered mountains of Colorado, and the rolling hills and soft sunlight of wine country. Each piece of furniture or home accessory is thoughtfully designed to enhance your home, complementing gatherings large and small where friends connect over a glass of wine.